Preamble: 
ASET College of Safety Management organizing a one day State Level Technical workshop
on 20 Sept 2019 in CHENNAI.
About the Program:
Machinery, its parts, tools, objects and materials processed or used in the work process are often a source of mechanical hazards leading to injuries.
Machinery, along with power supply systems, can also create electrical hazards, leading to severe or fatal accidents.
Chemicals and aerosols are one of the most common hazards in human's working and Living environment. The effects of exposure to those factors can be Local (irritating), systemic (changes in the central and peripheral nervous system, cardiovascular system) and generalised (allergenic). Exposure to harmful chemical substances and aerosols can also have delayed consequences, such as neoplastic diseases, genetic changes causing pathologies in offspring.
Training Objectives
Identification of mechanical and electrical hazards and development of methods of occupational risk assessment
Studies of toxic effects of chemical substances and preparations
Identification of chemical substances emitted into the air in the working and living environment.
Registration Fees:

Industry Delegates - 700 INR
PG & UG students - 400 INR
Who Can Participate?
Students from Electrical, Mechanical, Civil, Automobile, Electronics & Manufacturing Stream (Engineering &Diploma).
Working Professionals such as Safety Engineers. Safety Officers, Manufacturing Engineers, Quality Control, Production Engineers, Managers etc from Construction, Manufacturing, Process & Automobile industries.
Venue
Date : 20-Sept-2019.
Location : ASET COLLEGE , Madurvoyal , Chennai-95.
Timing : 10:00 AM to 5.00 PM.
Organizing Co-Ordinator:
Ms. Vennila,
Associate Professor,
Dept of HSE,
Mobile : 87542 28950.
Mail-Id : asetassistant@gmail.com
Faculties
Director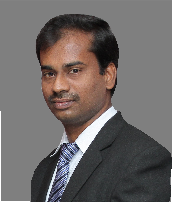 Mr  Rajasekaran  is  a  leading  EHS  (Environment,  Health  &  Safety) trainer, consultant and Auditor since last 15 years in India, Thailand & United States. He is a renowned consultant, advisor and trainer to many national   and   multinational   corporations,   Public   &   Private   LTD companies and government organizations such as Ordnance factories, Indian Oil Corporation etc.
He is basically an electrical engineer and started his career with a governmental organization at Punjab. He is a registered trainer with HABC, UK (Highfield Awarding Body for Compliance), AOSH UK, IOSH UK & NEBOSH UK. He is also Technical Member of IOSH (Institution of Occupational Safety & Health, UK).
He had trained more than 5000 students since last decade in the field of EHS. Currently he is the Director of EHS Solutions having the responsibility of EHS related audits, trainings & consulting.
He  has  conducted  numerous  training  programs,  seminars  &  workshops  for  Ordnance  Factories, National Institute of Technology, Indian Oil Corporation, URS Consulting, AECOM, Caterpillar India, HIROTEC India, Fujitec India, SPIC and many more.
Mr. I.MOHAMED AZHARUDEEN M.Tech,P.G EHSM
Work as Civil Engineer and safety officer. Possessing 5 Years of experience  in  constructional  safety,  Material  processing,  & specialization in Scaffolding   Environmental compliance, energy conservation. Headed safety, health & environment department in various industries .