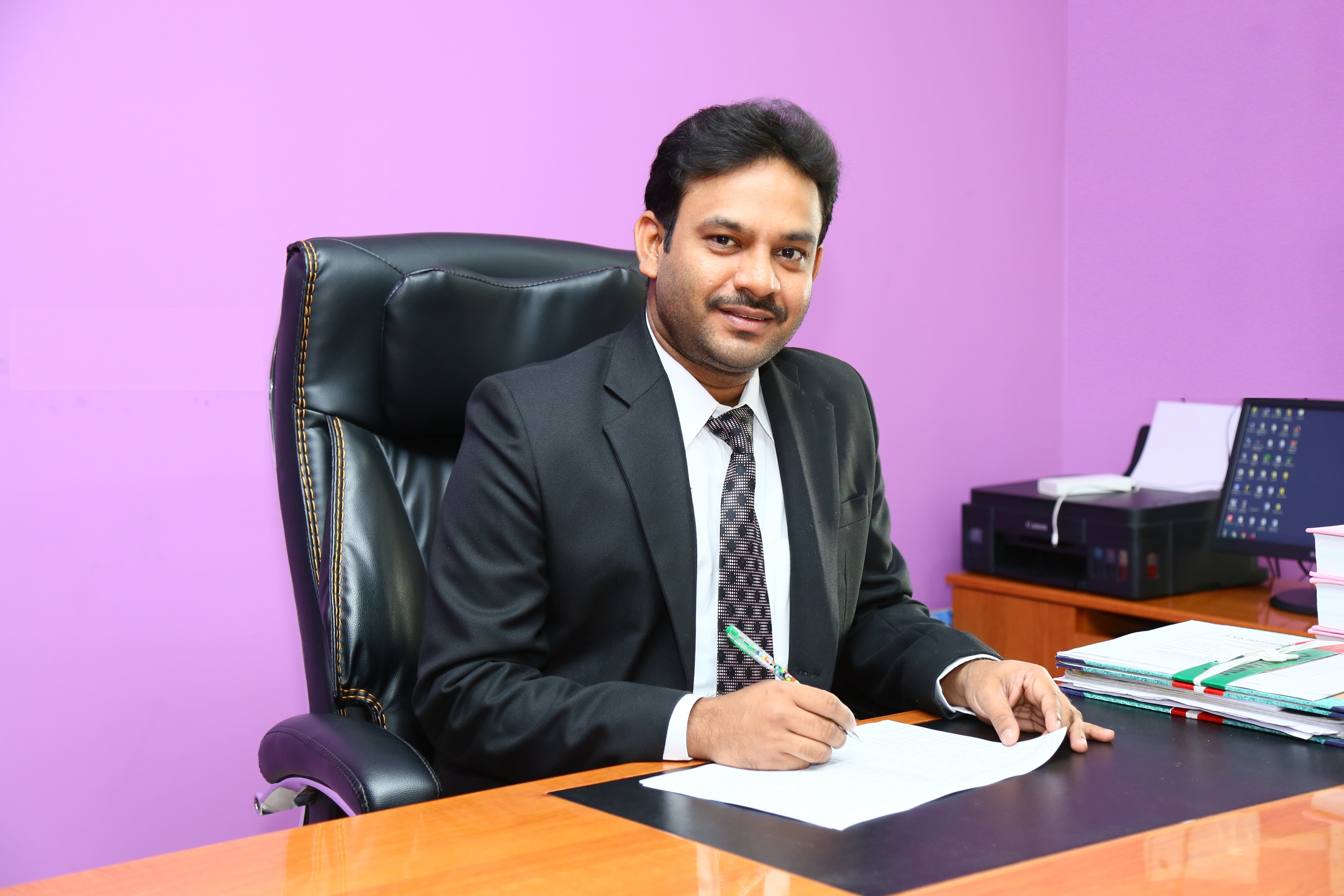 Dr. A. MOHAMED RIZWAN, MBA., PGDEHSM
மன்னனும் மாசறக் கற்றோனும் சீர்தூக்கின் மன்னனில் கற்றோன் சிறப்புடையன் (ஒளவையார் –மூதுரை)
If the merits of a king are weighed against those of a learned man, the learned man will triumph, because the king is only respected in his own country, whereas the learned are respected and esteem everywhere they go.
Although I cannot speak to you in person, I would like to share a few things on our college website.
I am delighted to welcome you to the Aset College Of Science & Technology, which is approved by Alagappa University, Karaikudi. Since 2016, our institution has had a strong presence in the area of education for the last half-decade. One of the most important achievements of ASET was the conception and design of the UG/PG safety program, which was approved by Alagappa University. I feel more privileged to announce that Aset Group of Institutions is the pioneering professional institution offering Industrial Safety, Logistics, and Shipping courses.
Professional education has become an integral and inevitable part of modern society. A country is only as developed as the availability of quality education.
Approximately 90% of students are first-generation graduates. Even in the midst of poverty, parents believe that their children should not be subjected to the same sufferings that they experienced. Parents who unknowingly depend on glitzy advertisements and misleading promises in order to study for pride and wander without getting a job finally. Even a decent salary in such an educated core sector is acceptable. Most students do not have access to this. They are pushed to work in an area unrelated to their studies in a competitive environment far from their main education. With this in mind, our institution offers students a high-quality education in the fields of safety and logistics. Many work opportunities are opening up for those taking these courses, both locally and internationally. Our graduates work in India, the Gulf and European nations, earning considerable money and holding prominent positions in a variety of enterprises as officers. Also, some of them are getting dual offers with lucrative packages through campus placement. In the Tamil language, there is one saying in thirukural.
A mother who hears her son referred to as "a smart man" would be overjoyed even more than she was when he was born.
As a proud parent, I am happy that my mind has offered a comprehensive education in the field of safety and logistics. However, I will be content that my mind has offered a complete education only when each of my students obtains good employment, completes the soft phases of life, meets me, and discusses their positions with me.
For this reason, it compares with some of the institutions in the country. AIT stands tall among many institutions in the southern state of India. Students here can look forward to the greatest infrastructure, as well as highly trained and experienced faculty members who are motivated by noble instructional goals and knowledgeable and efficient management.
Classrooms have been modernized for the benefit of the students, as have well-equipped labs with modern equipment, a library with access to a variety of books, national and international journals, and computers with internet access. We host guest lectures, organize and participate in numerous national and international conferences, workshops, seminars, journal clubs, quiz programs, and other events to improve the knowledge of our professors and students.
Discipline is a fundamental pillar of any profession. That's why ASET moulds them into disciplined students. Student grooming is an essential part of ASET institutions, and all students are focused on grooming compliance at all times.
The mere transmission of knowledge is not what an educational institution is meant to do. Every student possesses a diverse set of traits as well as limitless potential. Educators are supposed to redirect their qualities into constructive areas. Along with this, there is a remarkable feature called "character" that is present in all students. In addition to giving the needed knowledge and qualities that make up a safety and logistics graduate, it is the bounden obligation of places of learning to present adequate difficulties so that students' character is carefully landscaped. At ASET, we believe in holistic learning.
While I am honoured to be the CEO of the institution and its management, I assure every stakeholder that they will get a high-quality education.
I wish you all a very happy education at the Aset College Of Science & Technology.