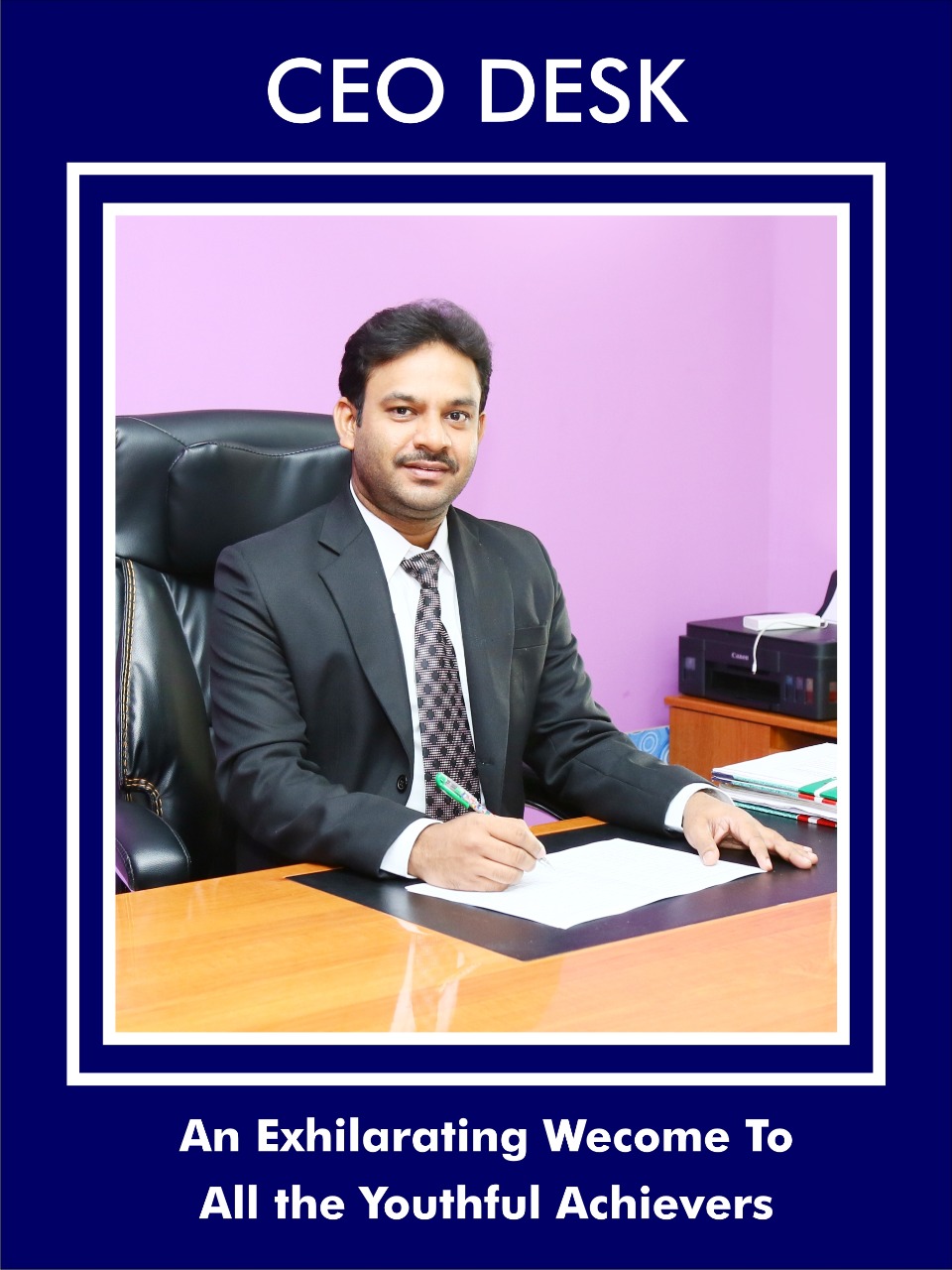 Educating the mind without educating the heart is no education at all
Mr. A. MOHAMED RIZWAN, MBA., PGDEHSM
Welcome to the 2021-2022 College academic year. Much thanks to you for your interest in ASET. Since its inception in 2016, ASET Institute of Technology has taken long strides and developed in stature and providing in the province of professional education. It has picked up the fame of offering extraordinary of professional education as demonstrated by the insightful achievement of our students.
I am very happy with the progress of the institution has made by imbibing in its students value-based quality education in regular pattern under a state government University regulations like Degree/ Diploma in safety, logistics, survey, rail safety. Prescribed Subjects are based on international standard of ILO- Geneva & Indian logistics skill council.
Serene and modern campus provides the right ambiance for the students in the pursuing education for the full-fledged development in these sectors. On completion of these courses, the students' future will be at right track. The institution gives top priority for academic excellence, innovation and discipline.
The study of morality is vital because we live in a world of rapid change where there are different kinds of people gathered it may result in conflict, in which people are not guided by a single code of ethics, but by a wide range of qualities and guidelines. Without knowing values of moral education, the students could not become leaders and role model to their leading teams. Discipline is the fundamental pillar to the all profession, hence ASET mould them a disciplined student. Grooming of students is an essential element of ASET college, all the students are always emphasized to adhere Grooming.
A most significant accomplishment is conceiving and designing the syllabus for UG/PG safety and picking up the endorsement of Alagappa University. ASET is determined to produce truly employability skill to the students before it usher them a right placement. To Armour the students' employability, ASET also infuse their skills in Communication in English and Hindi. Apart from that Problem solving skill, Decision making skill are also imparted to sustain and shine in their Prospective career. The majority of our qualified students get placed in firms of reputed concerns. Also, a few of them get double offers with lucrative package through campus placement.
We are glad for our members of faculty and staff. They guarantee that every single student's learning backgrounds are fulfilled by supplementing theoretical knowledge with practical training. This experience additionally encourages the interest of student's and moves them to include themselves in our progressing examination extends and investigate new fields too.
Prior to my conclusions, I am quite anxious to meet you all in person to have the Glimpse of our imminent institute to gain the confidence and your interactions with our staff would encourage from your perspective that you are on the right decision to take up this course as a futuristic education system. .