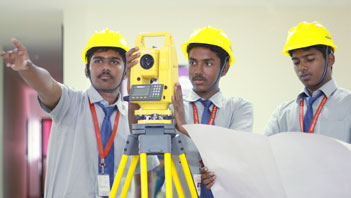 Regular Courses
Fire & industrial Safety management/Engineering courses have been focused to fulfil the requirement in the industries and provide opportunity to more than two million manufacturing/ production personnel to move ahead in their career with specified professional knowledge in Industrial Safety management / Engineering. This is an upgraded safety education for Professionals like Engineers, MD/ Managers to delegate their responsibilities in a more authentic way. In this mode Regular learning is advised for professionals who are presently working in this field.
University recognized regular Courses Commence from every Academic other two courses One Year Diploma in Fire Safety Engineering and one year Certificate course in Fire Safety Engineering commence every year Session i.e. July of every year.
Following Certificate, Diploma, Post Graduate, Govt. Recognized Courses are run by the ASET in the field of Fire Safety Engineering and Industrial Safety Management.